Football clubs to consider hosting vertical farming
An idea to combine the Government's emphasis on vertical farming with the future of Bermuda's cash-strapped football clubs has been hailed by an international football legend.
A 40-person thought leadership round table, hosted by the Bermuda Football Association, focused on the concept of establishing a network of small-scale vertical farms at local football clubs in Bermuda "to go beyond football".
It was part of the SDG Disrupter Summit in connection with Bermuda Tech Week, addressing local challenges through technology and social solutions.
The event organiser, Kevin Richards, managing director of Bermuda Asset Management, said: "Our objective for the event was to have meaningful discussions with local leaders in the public and private sector.
"We leverage the United Nations Sustainable Development Goals (UN SDGs) as a common language that leaders can use to galvanise our community and align around common objectives.
"Once alignment is achieved, we can introduce disruptive technologies and economic models that allow us to build a circular economy rooted in regenerative finance that is tailored to Bermuda's strengths and builds on decades of established innovations and culture in our society."
The BFA round table is designed to have a positive impact on local communities across the island by deploying innovative solutions directly into the communities.
Local club presidents were joined by representatives of the Bermuda Government, including Vance Campbell, the Minister of Tourism and Cabinet, Ernest Peets, the former Cabinet minister, and Drew Pettit, the director of the environment and natural resources.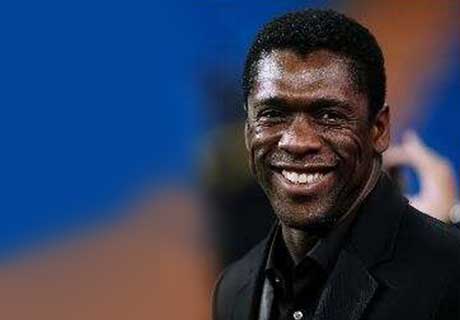 Mr Richards said the discussion was enhanced by international guests from the United States, Europe and Canada who brought global insights and expertise to the discussion.
That included a virtual presentation from Dutch international Clarence Seedorf, regarded by many as one of the best midfielders of his generation.
His surprise welcome included congratulatory remarks for convening such an influential group, taking the initiative to leverage sport to drive innovation and build a healthy, sustainable future for the community.
One of the most successful players in Uefa Champions League history, he is the only player to have won the Champions League with three clubs — Ajax in 1995, Real Madrid in 1998 and twice with AC Milan in 2003 and 2007.
He represented the Netherlands 87 times and participated in three Uefa European Football Championships (1996, 2000, 2004) and the 1998 Fifa World Cup.
Mr Richards said: "The meeting proved to be an amazing opportunity to engage a group of leaders who are integrated into grassroots initiatives across Bermuda, bringing diverse insights and perspectives on how we can leverage sport to deliver innovative solutions to our community to combat food insecurity, rising healthcare costs and reduce antisocial behaviour among our youth."